Judge marks former NFL star Lawrence Taylor as low-level sex offender
By the CNN Wire StaffApril 13, 2011 4:20 p.m. EDT
Reviewed by Attorney Elisabeth Pasqualini, Criminal Law Division Leader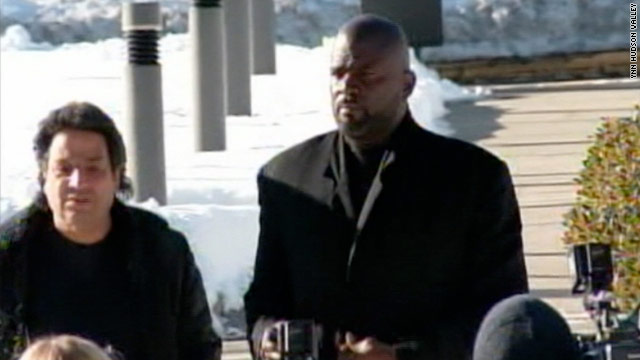 Lawrence Taylor, right, was sentenced last month to probation after pleading guilty to sexual misconduct with an underage girl. STORY HIGHLIGHTS
The decision means Taylor's photo will not be in the Megan's Law
He was charged with sex crimes last May
Taylor was sentenced to six years probation and a $2,000 fine
The linebacker is in the NFL Hall of Fame
New York (CNN) -- A Rockland County, New York, judge has designated Hall of Fame NFL linebacker Lawrence Taylor as a "Level 1" sex offender, a low-level classification, said court clerk Kathy Sullivan.
The decision Tuesday by Judge William Kelly means Taylor's photo will not be posted on the online registry of sex offenders.
Taylor was sentenced last month to six years probation and a $2,000 fine after pleading guilty to sexual misconduct with an underage girl.
He was arrested last May on charges of "improper sexual conduct involving an underage girl in a Rockland County hotel," the district attorney's office said. Prosecutors said Taylor paid the teen $300 after "sexual acts."
The girl, who was 16 years old at the time of the incident, denied allegations that she was a prostitute.
Review by Attorney Pasqualini-
It is imperative to have experienced legal counsel to guide you through the criminal justice system from the outset. Sex crimes against juvenile victims are notoriously difficult for the prosecution to prove. Jurors do not tend to believe young victims. Their stories are inconsistent, they may take a long time to report an incident, they do not want to believe an adult would do something like this to a child and children are often times coached, unwittingly. Children receive attention immediately from adults in the justice system, such as crime victim coordinators, nurses, therapists, police, counselors, interviewers and the district attorney. By the end of the process, they've told the same story so many times, they don't know anything other than what they've been expected to tell and re-tell again and again. See what our clients say. Sentencing under Megan's Law is no joke. It may require life-time parole and/or registration. Don't trust your life and your case to any attorney, contact Shaffer & Engle Law Offices, LLC at www.shafferengle.com or toll free at 1-866-765-0706; you may contact Attorney Pasqualini directly at [email protected].